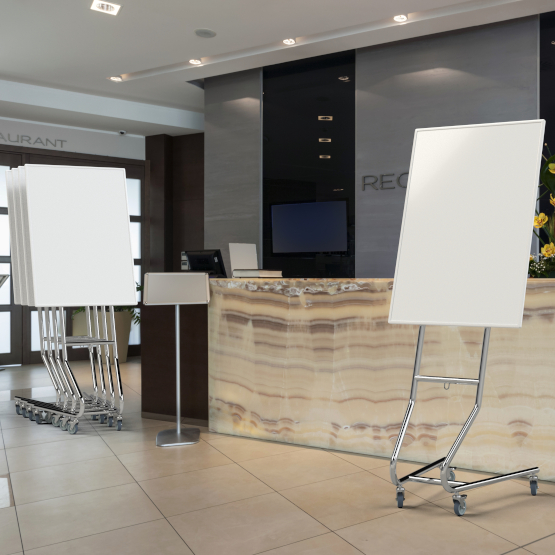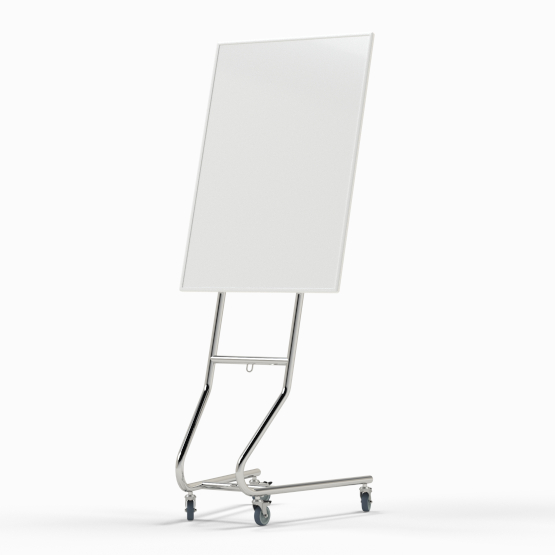 Conference Mobile Board

The Conference Mobile Board is a movable information board for public spaces, such as the lobby, hallway, and hall spaces of exhibition centers and hotels. A stylish information board is also a striking element for conference rooms and offices.
When stored, the information board takes up a little space, and thanks to its shape, even a large number of Conference Mobile information boards can be stored overlapping each others.
The Conference Mobile information board is equipped with high-quality wheels, so it moves easily on different floor surfaces. Thanks to the lockable wheels, the information board stays securely in place.
You can write on a whiteboard writing surface with a marker and attach the papers with magnets. There is a lifetime warranty on the surface of the board.