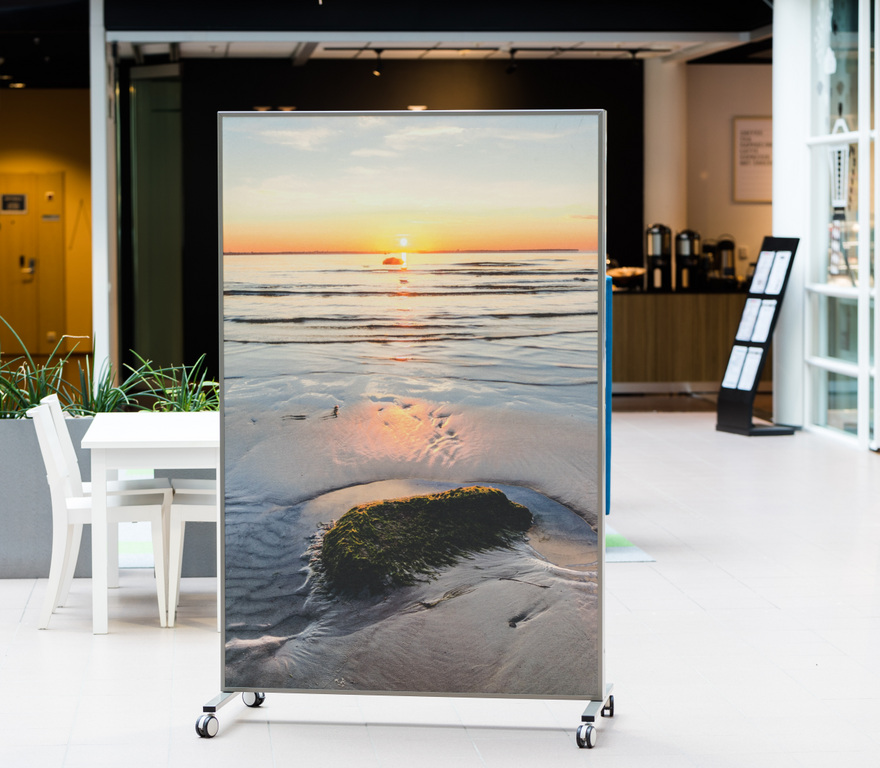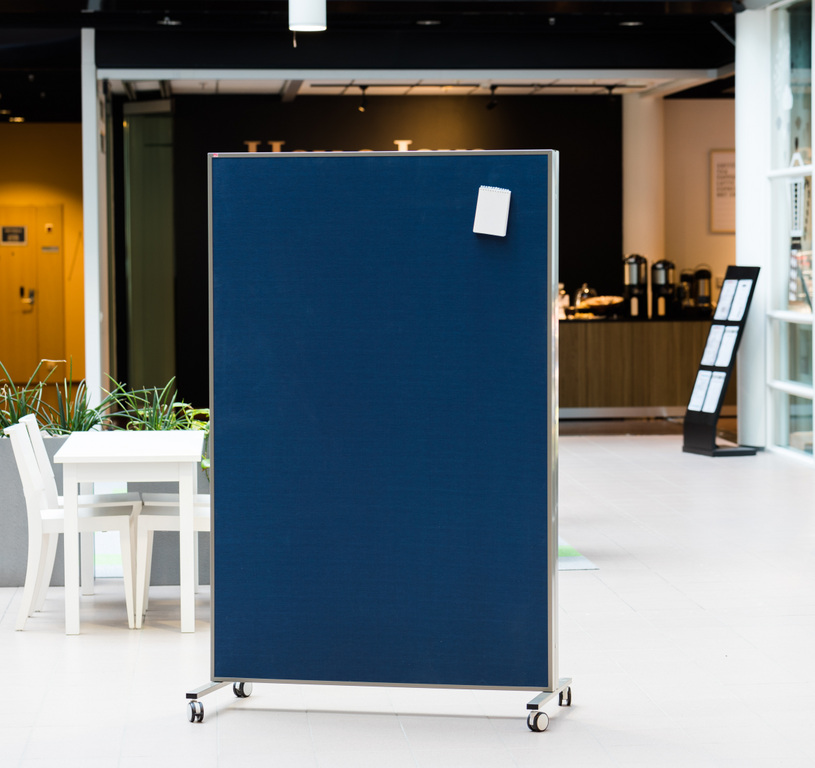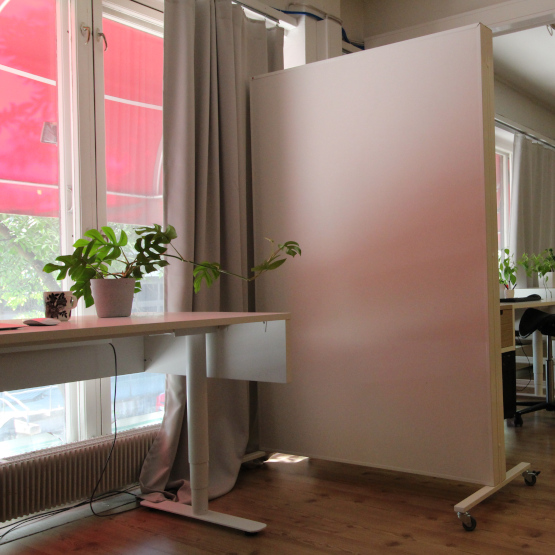 Hush Acoustic Mobile Panel
Eliminates unwanted noise

The Hush Acoustic Mobile panel serves as both a space divider and a noise-reduction panel. The trims can be painted in the colour you choose.

You can select the colour from the Texona fabrics. You can also have an image printed onto the panel to freshen your work environment. The panels have been issued the Nordic Swan Ecolabel and they are recyclable. The wall dimensions are W 1200 x H 1900 mm.
Write to an open text field if you want a image printed onto panel or other special requests.
Color options

Sea salt

Pepper
Garlic

Ginger

Oyster

Scallop
Thyme

Sage
Poppy seed

Eucalyptus

Acai
Peach

Goji

Liquorice

White 085

Gray 984