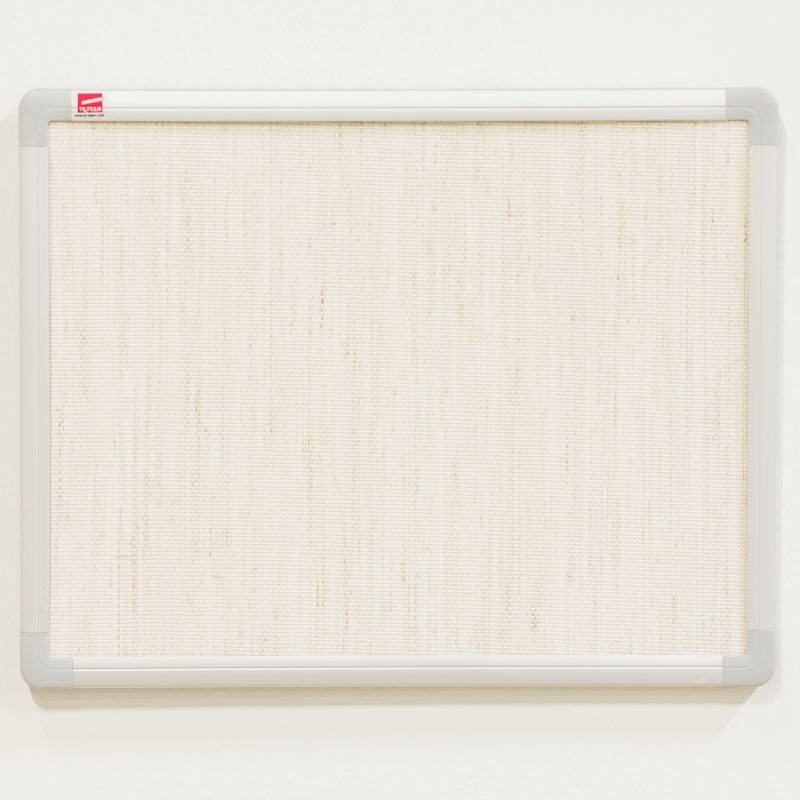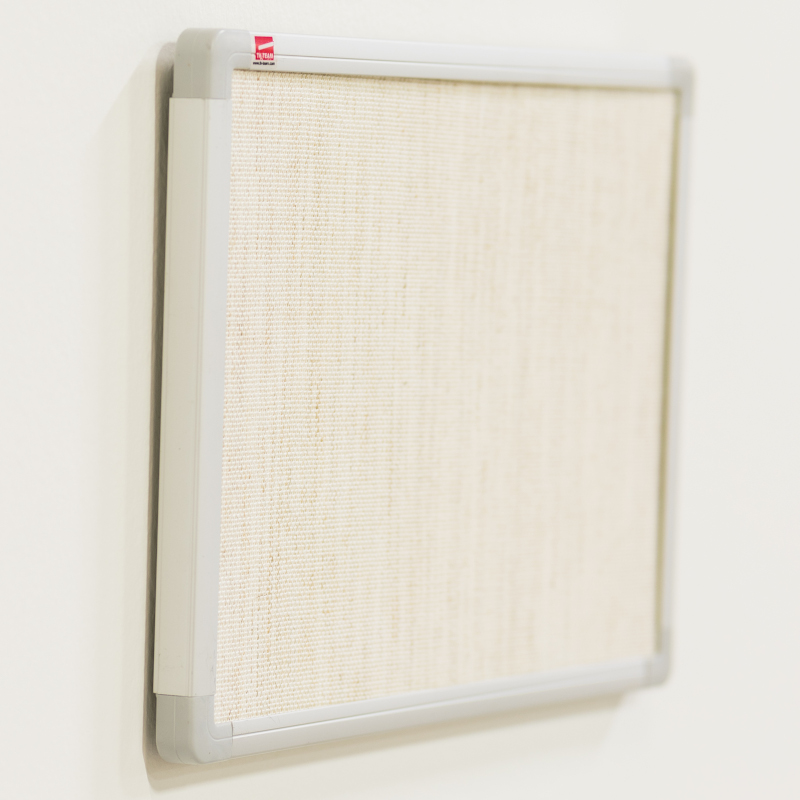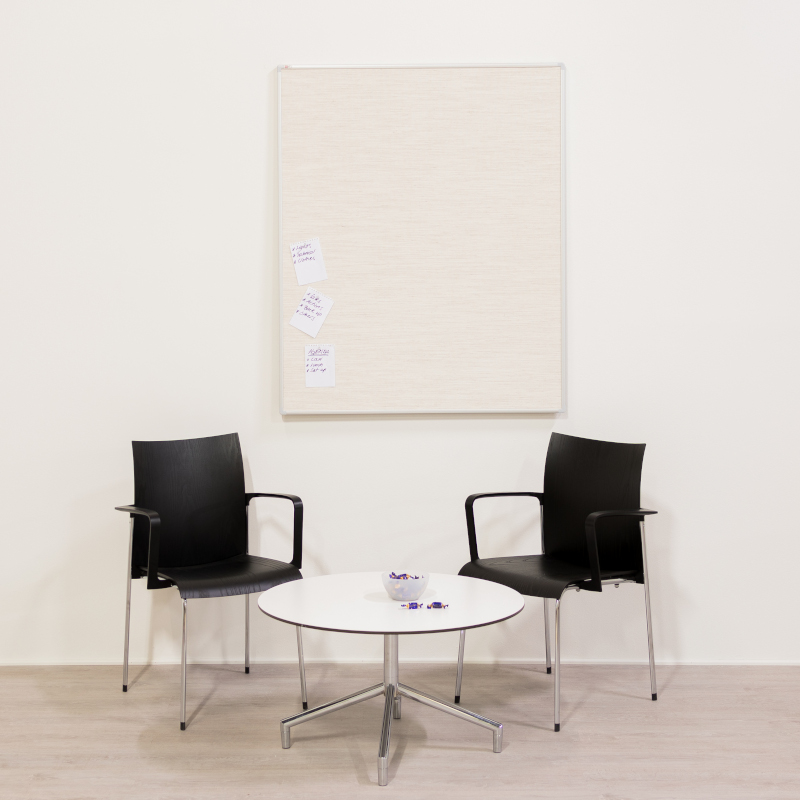 Pro Linen Board
Beautiful and ecological

Light-weight linen is suitable for many types of environments. Pro aluminium trim and plastic corners. Pro fabric board is installed with hidden fixings up to L 1000 x H 1200 mm. Larger boards are mounted through holes in the trim to ensure a firm and durable attachment.

The trimming can be cut to exact mitre angles which can be painted with the desired RAL Classic colour chart colours.
The popular linen board is M1-certified.