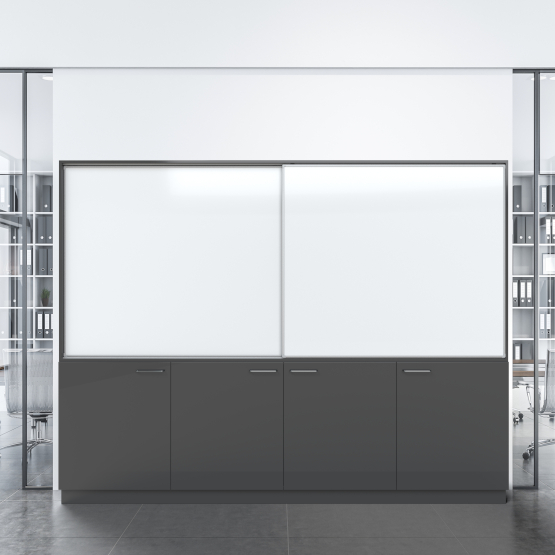 Storage
Connect the writing surfaces to the cabinet

Storage are always produced according to the planned cabinet size. Storage are installed in cabinets with upper rails and lower wheels, which makes the panels slide easily. The panels can be made of either the ceramic steel or chalk surface. Magnets can be attached to the surface.

The Storage can also be produced using a projection surface, in which case a separate screen is not required.

Contact us and we will design a Storage system suitable for your needs.
Color options

White 6100

Beige 6102

Gray 6101