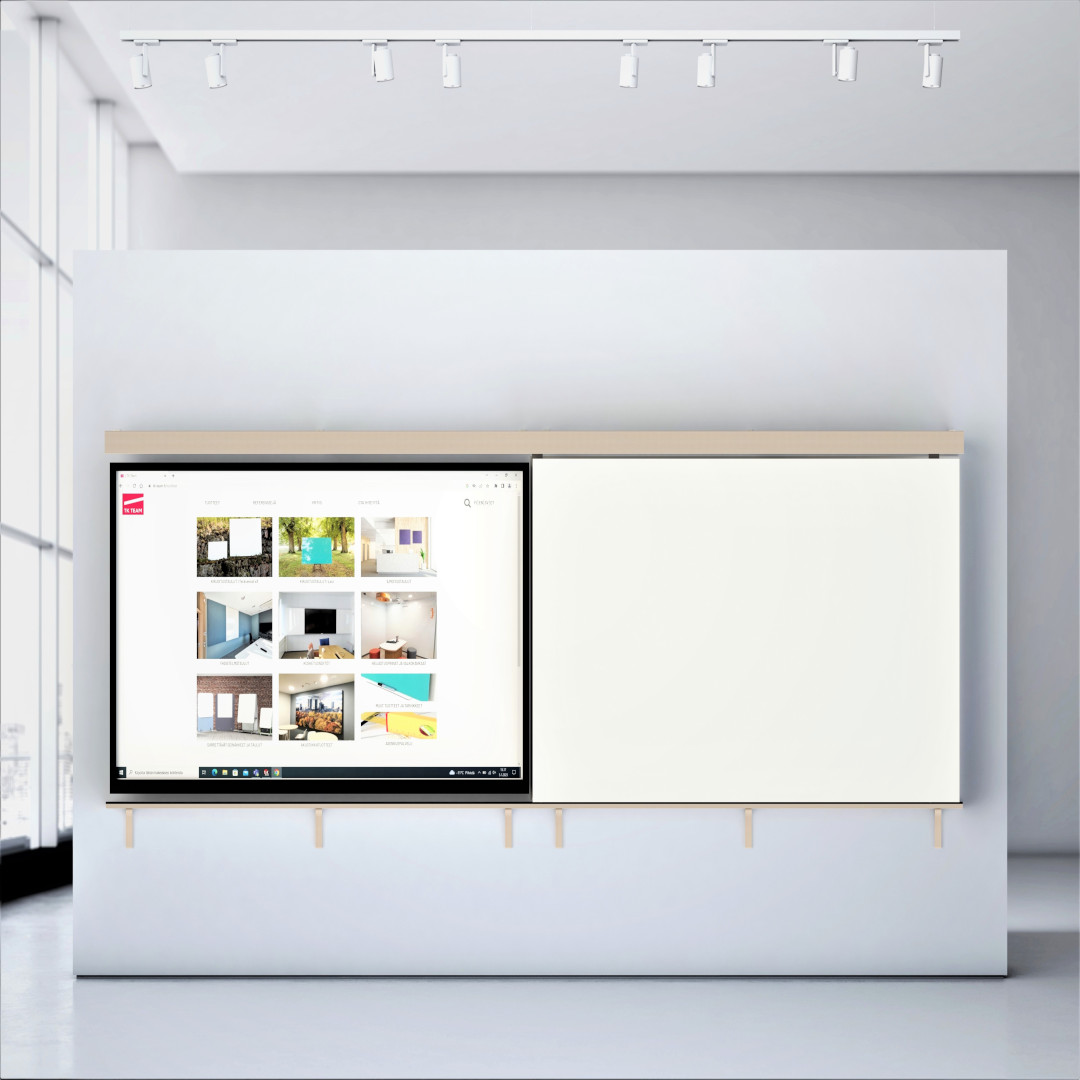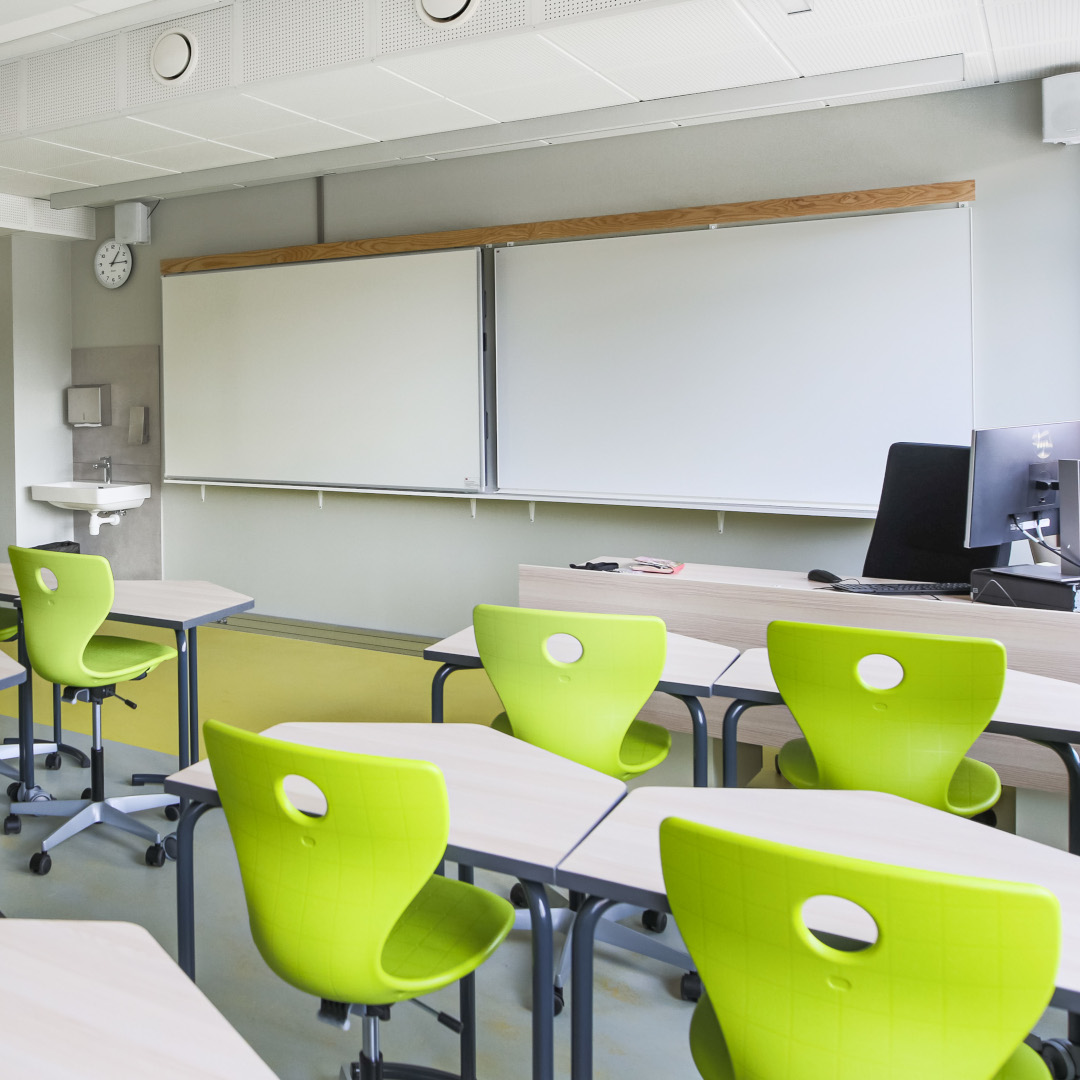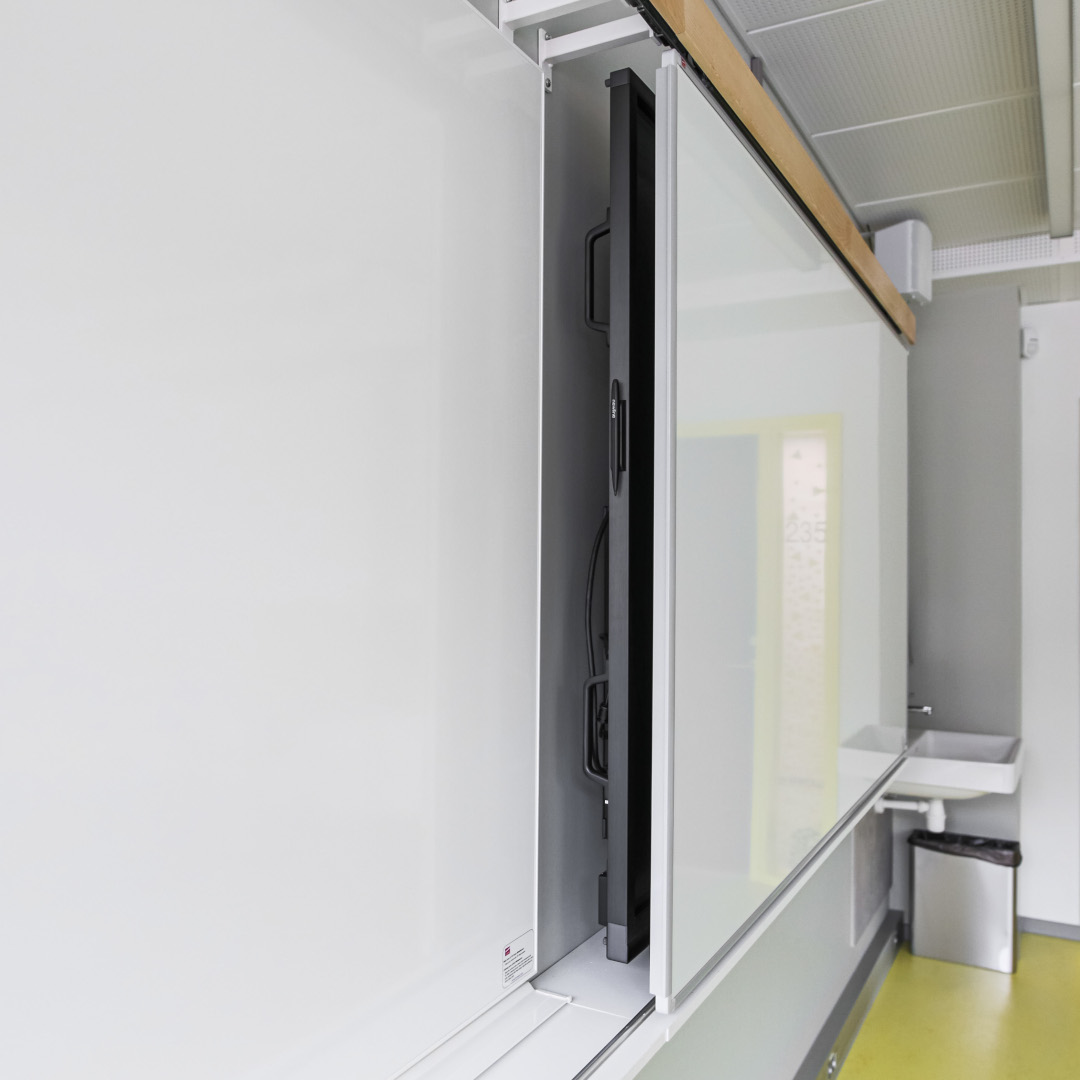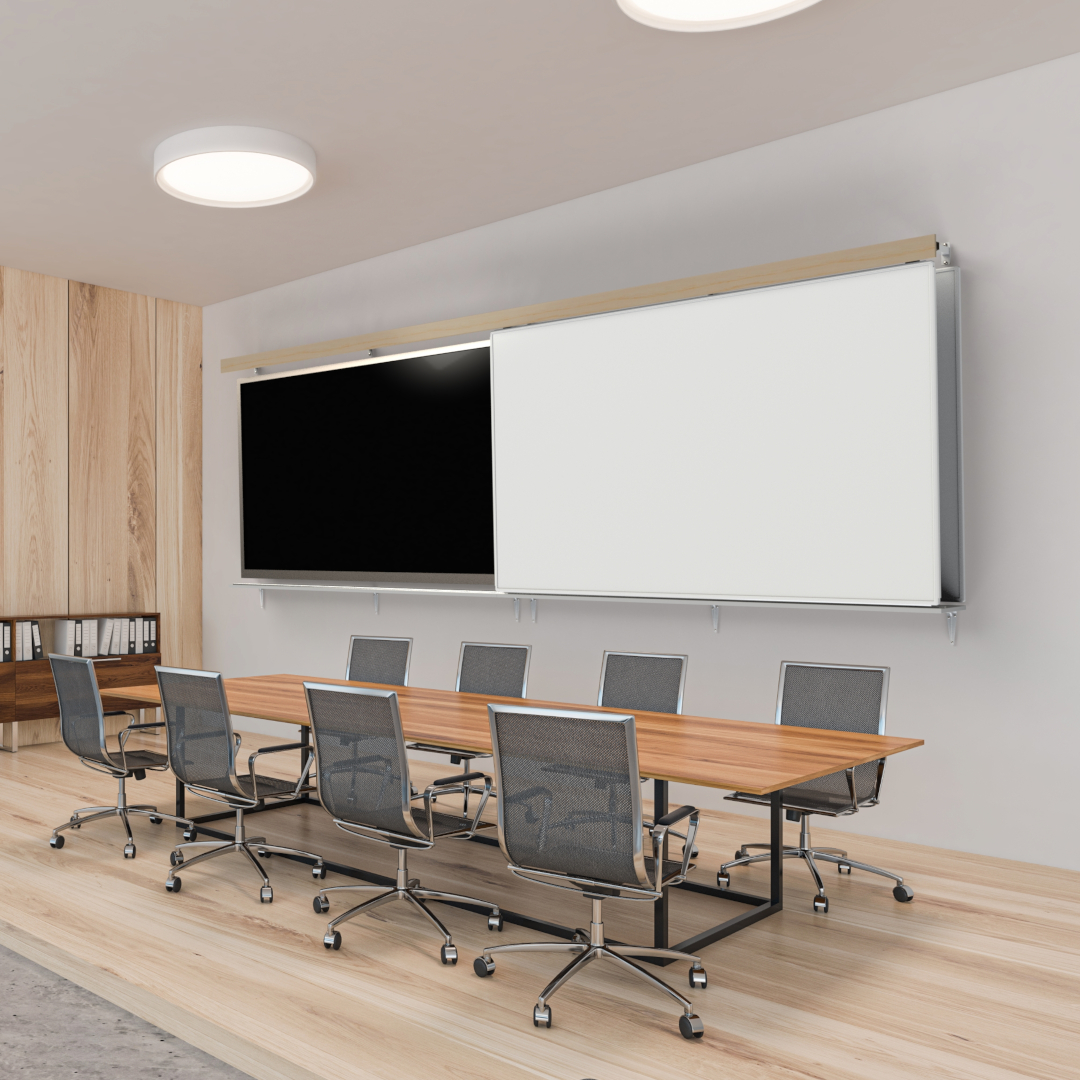 WriteView
Combines technology with the traditional
WriteView is a wall-mounted sliding whiteboard system that combines new display technology and traditional writing board needs. WriteView offers even 7 square meters writing surface or up to 5 square meters when partnered with your chosen display. 
The display can be on the right or left of the wall fixed board, the lightweight forward sliding board glides over the display to double the available writing surface. (The sliding board can be locked in place if desired). 
The display size may vary and the dimensions of the boards would be adjusted accordingly. The product is lightweight and easy to install.
WriteView is a functional solution for both education and corporate use.
We delivered and installed the WriteView entity at Annelinna High School in Tartu Estonia, read more.